Overview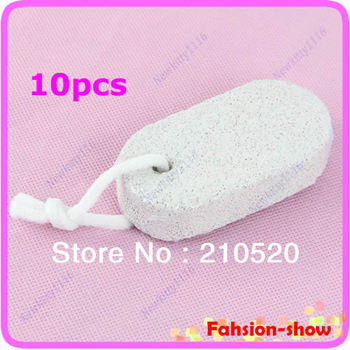 When standing, most people have a gap under the arch of their foot.
Flat
feet, or
pes
planus is the term used to describe collapsed arches, meaning that the entire
sole
of the foot rests partially or completely on the ground. A simple way to check to see if you have
flat
feet is to wet your feet and step onto a dry,
flat
surface
. Step away from your footprint; if you see a complete footprint, you more than likely have
flat
feet. If you only see toes, the pads of your feet, and your heels, you probably do not have
flat
feet. People who have
flat
feet usually roll their feet over to the inner side when they walk. The feet may even appear to point outward because of this movement. In most cases, the condition cannot be prevented.
Causes
Flat
feet are a common condition. In infants and toddlers, the arch is not developed and
flat
feet are normal. The arch develops in childhood. By adulthood, most people have developed normal arches. When
flat
feet persist, most are considered variations of normal. Most feet are flexible and an arch appears when the person stands on his or her toes. Stiff, inflexible, or painful
flat
feet may be associated with other conditions and require attention. Painful
flat
feet in children may be caused by a condition called tarsal coalition. In tarsal coalition, two or more of the
bones
in the foot
fuse
together. This limits motion and often leads to a
flat
foot. Most
flat
feet do not cause pain or other problems.
Flat
feet may be associated with pronation, in which the ankle
bones
lean inward toward the center line. When the shoes of children who pronate are placed side by side, they will lean toward each other (after they have been worn long enough for the foot position to remodel their
sole
). Foot pain, ankle pain, or lower leg pain (especially in children) may be a result of
flat
feet and should be evaluated by a health care provider. Adults can develop a
flat
foot when they are 60 - 70 years old. This type of
flat
foot is usually on one side.
Symptoms
Fallen arches may induce pain in the heel, the inside of the arch, the ankle, and may even extend up the body into the leg (shin splints),
knee
, lower back and hip. You may also experience inflammation (swelling, redness, heat and pain) along the inside of the ankle (along the posterior tibial tendon). Additionally, you may notice some changes in the way your foot looks. Your ankle may begin to turn inward (pronate), causing the bottom of your heel to tilt outward. Other secondary symptoms may also show up as the condition progresses, such as hammertoes or bunions. You may also want to check your footprint after you step out of the shower. (It helps if you pretend you?re in a mystery novel, and you?re leaving wet, footprinty clues that will help crack the case.) Normally, you can see a clear imprint of the front of your foot (the ball and the toes) the heel, and the outside edge of your foot. There should be a gap (i.e. no footprinting) along the inside where your arches are. If your foot is
flat
, it?ll probably leave an imprint of the full bottom of your foot-no gap to be had. Your shoes may also be affected: because the ankle tilts somewhat with this condition, the heel of your shoes may become more worn on one side than another.
Diagnosis
An examination of the foot is enough for the health care provider to diagnose
flat
foot. However, the cause must be determined. If an arch develops when the patient stands on his or her toes, the
flat
foot is called flexible and no treatment or further work-up is necessary. If there is pain associated with the foot or if the arch does not develop with
toe
-standing, x-rays are necessary. If a tarsal coalition is suspected, a CT scan is often ordered. If a posterior tibial tendon injury is suspected, your health care provider may recommend an
MRI
.
Can you fix a fallen arch?
Non Surgical Treatment
Orthotics. Interpod orthotics re-align and support the foot; therefore reducing any excessive stress when walking or during activity. Orthotics can assist with maintaining arch profile and allow for more effective functioning of joints. Footwear. A strong supportive, well fitted shoe may assist with reducing excessive pronation and support the joints of your feet. A supportive shoe will also help maximise the function of your Interpod orthotic. Padding may be applied to your shoes or feet by your practitioner to reduce excessive stress. Specific taping techniques can be applied by your practitioner to
improve
foot function. Your practitioner may advise certain stretches or exercises to assist with maintaining foot function and reduce painful symptoms. Pain medication such as NSAIDs (ibuprofen) may be advised by your practitioner. If all
conservative
options have been exhausted, then surgical correction of
flat
feet may be undertaken.
Surgical Treatment
Since there are many different causes of flatfoot, the types of flatfoot reconstruction surgery are best categorized by the conditions. Posterior tibial tendon dysfunction. In this condition, the tendon connecting the calf muscle to the inner foot is torn or inflamed. Once the tendon is damaged it no longer can serve its main function of supporting the arch of the foot. Flatfoot is the main result of this type of condition and can be treated by the following flatfoot reconstruction surgeries. Lengthening of the Achilles tendon. Otherwise known as gastrocnemius recession, this procedure is used to lengthen the calf muscles in the leg. This surgery treats flatfoot and prevents it from returning in the future. This procedure is often combined with other surgeries to correct posterior tibial tendon dysfunction. Cleaning the tendon. Also known as tenosynovectomy, this procedure is used in the earlier and less severe stages of posterior tibial tendon dysfunction. It is performed before the arch collapses and while the tendon is only mildly affected. The inflamed tissue is cleaned away and removed from the remaining healthy tendon. Tendon transfer. This procedure is done to correct flatfoot and reform the lost arch in the foot. During the procedure, the diseased tendon is removed and replaced by tendon from another area of the foot. If the tendon is only partially damaged, the inflamed part is cleaned and removed then attached to a new tendon. Cutting and shifting
bones
. Also called an osteotomy, this procedure consists of cutting and reconstructing
bones
in the foot to reconstruct the arch. The heel bone and the midfoot are most likely reshaped to achieve this desired result. A bone graft may be used to
fuse
the
bones
or to lengthen the outside of the foot. Temporary instrumentation such as screws and plates can also be used to hold the
bones
together while they heal.
After Care
Time off work depends on the type of work as well as the surgical procedures performed. . A patient will be required to be non-weight bearing in a cast or splint and use crutches for four to twelve weeks. Usually a patient can return to work in one to two weeks if they are able to work while seated. If a person's job requires standing and walking, return to work may take several weeks. Complete recovery may take six months to a full year. Complications can occur as with all surgeries, but are minimized by strictly following your surgeon's post-operative instructions. The main complications include infection, bone that is slow to heal or does not heal,
progression
or reoccurrence of deformity, a stiff foot, and the need for further surgery. Many of the above complications can be avoided by only putting weight on the operative foot when allowed by your surgeon.